Weight Loss Program In Trinidad
Weight Loss in Trinidad is now at an all time high. It was stated that Trinidad and Tobago is listed as third in the world for being one of the most obese countries. True or False, it is food for thought.
Many persons do not understand the different functions for which each part of the body is responsible. Healthy eating is good but combined with exercise you will see better results. The body's metabolism will determine what you can eat and when you can safely do so. Trinbagonians need to know the facts that can help with their weight loss goals and not necessarily what the average person may suggest.
Weight Loss In Trinidad – Weight Loss Programs That Work For Women
The most important weight loss fact or tip is that it starts in your mind, with you wanting to lose weight and keep it off.
The best weight loss plan cannot stop you from eating chicken and chips.
Diet pills will not stop eating and going to sleep before a minimum of three hours have elapsed.
A personal trainer will not be able to exercise for you. It must be your

 

resolve.
Healthy eating is a good start to weight loss. A chicken roti with channa and potatoes, washed down with a glass of orange juice, is not your ideal meal. Some may believe that a good workout will be sufficient to allow you to eat these types of food. It may but in the end it will take its toll.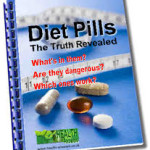 For fast weight loss, many will skip meals believing that fewer meals will reap faster weight loss.  It may reduce your calories but the body does not allow us to get away with that method for long. The body is programmed to protect itself and would induce hunger attacks that will cause us to snack more or eventually eat more. It may even hold on to food we do eat and store it as fat, due to any erratic eating patterns.
The benefits of daily exercise cannot be over emphasized. The food combination in Trinidad and Tobago is enough to make anyone gain weight. Pelau, Oil down with pig-tails, Macaroni pie, stew chicken, potato salad, callaloo and cole slaw are just some of the tasty foods that we regularly consume and eat ourselves sick. Balanced meals, with the occasional splurge, combine with daily exercise will be the best option for fast, natural consistent weight management.
Weight Loss In Trinidad – The Three Best Weight Loss Programs For Women 
Fiber diet pills are a great source for your daily requirement. Daily diets consisting of fiber work well with the body. Fiber works two fold – it improves our metabolism and results in you feeling fuller for longer. Skinny Fiber Diet Pills combines fiber and other natural herbs to promote weight loss the healthy way.
Simple changes over time will make a difference in your weight loss plans. Finding the combination that works for you is important to preserve your life. The foods we eat are not very healthy therefore we need to add supplements that can add to nourishing our bodies. Knowledge is the key to successful weight loss in Trinidad and Tobago.