Do you want to lose weight and feel better about yourself? Find out what foods you can eat to lose weight? A diet plan that you can use without starving yourself to death? Then the answer is LiteBurn. The solution to obesity in a bottle is here in Trinidad and Tobago.
Weight Loss Pills
Losing weight is easy when you combine the right information with scientific product made to work with the body to lose weight. LiteBurn is a weight loss pill that was formulated to help persons lose weight naturally.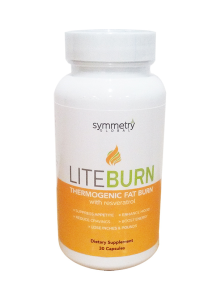 LiteBurn – Weight Loss Pills
Name: Liteburn
Makers: Symmetry Global
Price Retail: USD – $54.95
Contact: (868) 759-1712 | (868) 385-0820
Women in Trinidad and Tobago love looking good. They want a product that can get results and not to expensive. This is the weight loss pills that can help manage your weight and help you look great for that special occasion.. Garcina Cambogia may add in the reduction of fat cells forming, and increase weight loss.
Plum Extract helps you to lose weight by keeping your cells in an alkaline state. Cells in a healthy body are bathed in an alkaline fluid. In the body an acidic environment (opposite of alkaline) causes an imbalance in these cells, which can lead to sickness and storing extra fat in the body tissue.
When combined with plenty of rest, exercise and healthy eating, LiteBurn can help you achieve your weight loss goals in no time! Fat Burner LiteBurn acts as a Thermongenic: When you exercise, you naturally increase your body's core temperature, thus boosting your metabolism naturally.
Our herbal thermogenic fat burners cause your body temperature to increase in a similar fashion, whether or not you are exercising, thus boosting your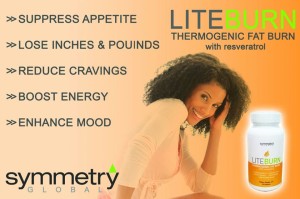 metabolism naturally and giving you rapid results! Reduce Cravings & Appetite Garcinia Cambogia, is a fruit from Southeast Asia. This amazing herb controls hunger and cravings while boosting mood and energy. It is a unique herb, as it targets belly fat reduction while helping to build lean muscle tissue.
Take one or two capsules a day to increase energy and decrease hunger cravings. Boost Energy LiteBurn's unique, herbal synergistic blend provides a natural boost of energy without the crash. Enhance Mood Our balance of vitamins and herbs helps to increase serotonin levels, restore your balance, improve your mood and promote feelings of well-being.
Increased levels of serotonin are known to increase blood flow and oxygen to the brain which can be highly beneficial, leading to not only better mood but also improved motivation, energy levels, and memory. With LiteBurn you'll feel happier with your personal physique, leading to less stress, more energy, and a more joyous, balanced life.
Related Weight Loss Product: